Dutch professor's past changes view on Holocaust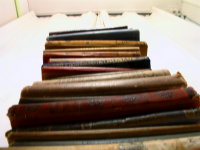 Dutch-American Saskia Sassen, 67, is a professor of sociology at Columbia University in New York City whose Nazi collaborator father is part of a recently translated book from German into English entitled 'Eichmann Before Jerusalem' written by German philosopher Bettina Stangneth in 2011. Sassen's father, Willem Sassen was a Nazi journalist and close to Adolf Eichmann when they both lived in Argentina in the 1950s. Sassen would extensively interview Adolf Eichmann, a major Holocaust figure, at their home in Argentina on Sundays, which upset Saskia's mother a great deal and had her parents arguing after he left.
For a long time Saskia Sassen refused to talk about that chapter of her life, leading a very successful career as a professor author and authority on many subjects in her own right. However, in recent years Sassen has, "found herself repeatedly confronting this missing chapter of her biography, as archival records emerge and scholars, journalists, and filmmakers seek her participation in projects connected to her father's history."
In 1948 Willem Sassen escaped with his family to Argentina, where he met a group of local and refugee Nazis who were obsessed with discrediting what they saw as enemy propaganda about the Holocaust. Sassen was horrified by the bloody details he learned about the concentration camps, but was sure Eichmann had been manipulated into organizing such crimes. Sassen wanted to write a book about it all, but it never materialised. In 1960, Israeli agents abducted Eichmann and rumors spread in Argentina that Sassen had betrayed him.
The rest reads like a thriller and could make an excellent holiday gift for some of you.
(Link: chronicle.com)