Senior citizens to DJ at a dance event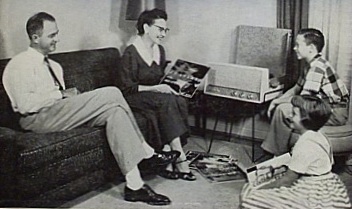 At this year's edition of the dance festival Mysteryland in Noord-Holland in August, a volunteer-run organisation called 10,000 hours will let 'grandfathers and grandmothers with DJ aspirations' take a turn at the CD players, and no, not at the turntables like Parool would like us to believe.
Parool: 'Seniors with DJ aspirations can cut loose at the turntables during Mysteryland'
Me: 'No turntables, it's CD players or USB sticks. No vinyl.'
Parool: 'Maybe some of the seniors still have records at home :-)'
Seniors, if you have records at home you don't want, get in touch with me and I'll totally visit you.
Festival-goers have been asked to help senior citizens this July at retirement homes. DJ and ambassador of 10,000 hours Nicky Romero will go and shake non-alcoholic cocktails at a retirement home to do his part, so I say let senior citizens take a crack at putting a USB stick into a CD player in front of the kids.
Although the idea of seniors spinning dance music is amusing and maybe some of them can actually do a good job, the heat, volume and crowds don't seem like the coolest thing to be subjecting seniors to for any reason. I do hope someone proves me wrong.
And remember, get in touch with me for those old records.
(Link: www.parool.nl)
No Comments »
No comments yet.