Vegetarians in Amsterdam going for world record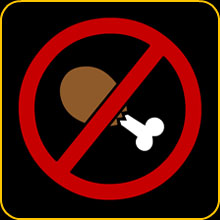 On 10 July the Dutch Vegetarians' Union will attempt a world record: getting 1900 people to eat together at a very long table and score the longest vegetarian dinner table record. Last year the world record was set at 1750, and the year before that Mechelen, Belgium had the honours with 1000 participants.
The big banquet will be held at the Museumplein in Amsterdam, a big park surrounded by the Rijksmuseum, Stedelijk Museum and the Van Gogh Museum where large events often take place. Some 20,000 volunteers will be dishing out kilos and kilos of vegetables and tortilla wraps for the dinner party and everybody who wants to eat is invited. The union wants to point out that 'meat production is the second major polluter of the environment after heavy industry' and that 'food can taste great without meat'.
Key words? Free food.
(Link: www.parool.nl, Photo: veggieunwrapped.com)