Apeldoorn plans to pay hackers for finding leaks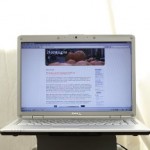 Need some cash? As of today if you find a proper security leak in the online systems of the city of Apeldoorn, Gelderland they'll give you 300 euro for it. However, there are some rules to follow to get your hands on the cash.
– You can't expose or mess around with employee data
– You can't damage the system and make it inaccessible
– You can't post any information you find online
If you're up for the challenge, hit up Apeldoorn with your security leak by mailing them to incident@apeldoorn.nl, I'm guessing preferably in Dutch. You'll be asked to encrypt your findings and if all goes well, 300 euro and more could be yours. Let the hacking begin!
(Link: www.binnenlandsbestuur.nl)
No Comments »
No comments yet.