Flashing boobs for beer at an Amsterdam cafe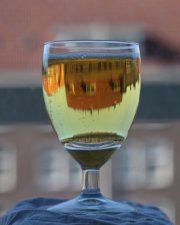 In a stunt claiming to support breast cancer but mainly getting some excellent free publicity, Café Ruig in Amsterdam will be the first café in the world to accept 'Titcoins', the digital coin of the porno world.
Women can soon go to Cafe Ruig, flash their boobs, let the bar staff take a picture that will be uploaded to the Titcoins site and will get a beer in return. The bar will eventually get real money for their Titcoins and part of the money is said to be going to Pink Ribbon to support breast cancer research.
'Ruig' means rough, and yes, the story seems a bit rough. The owner thinks tourists will go for it, but has no clue if it will be a success. He does have enough beer just in case. However, Pink Ribbon claims it is unaware of the stunt and has said it will not accept the money, but didn't give a reason.
There's so much wrong with this idea although it is funny. The idea of bar personnel, surely a barman – I doubt a woman would be up to doing this – having pictures of random racks on his mobile phone bothers me quite a bit. I'd rather just pay for my beer the old fashioned way.
(Link: at5.nl)