Amsterdam wins dubious bike stealing competition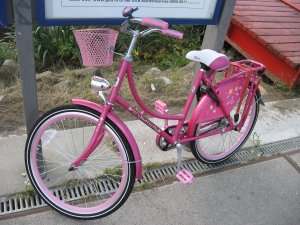 "With the aim of raising awareness about bike theft and how to prevent it, Czech cycling website We Love Cycling set out to find the answer by organising the European Bike Stealing Championships 2015." Amsterdam nailed it, as we have "quality Dutch bikes in demand all over Europe". The running commentary is very sporty, so grab a beverage and watch the video, it's funny.
The unknowing contestants were Rome, Amsterdam and Prague, three great European cities apparently notorious for bike theft. And We Love Cycling is sponsored by Czech car brand Å koda for added humour. Try and guess who comes in second!
(Link: www.iamexpat.nl)
No Comments »
No comments yet.