3D printed Mobile Europe Building in Amsterdam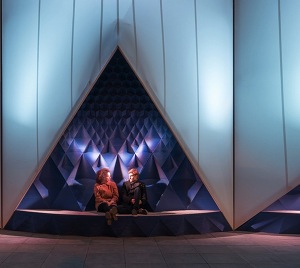 As of this month and until the end of June 2016, The Netherlands will hold the presidency of the European Union. The lucky Dutch government is said to be working on "migration and international security, sound finances and a robust eurozone, Europe as an innovator and job creator and forward-looking climate and energy policy", which sounds like a long wish list. In reality, they're stuck with the refugee crisis and negotiating concessions to keep the UK in the EU.
Amsterdam firm DUS Architects has created the Mobile Europe Building made from 3D-printed bioplastic and a tensile fabric structure in order to create "a sculptural façade" for the building where serious EU meetings will take place, located in the marine area downtown. It has a ship and water theme to it as well – how very Dutch. Although built to host the Dutch presidency meetings, it will move onto Slovakia for the second half of the year as its name implies.
(Link and photo: www.dezeen.com)
No Comments »
No comments yet.