Fishing for a Dutch Captain Iglo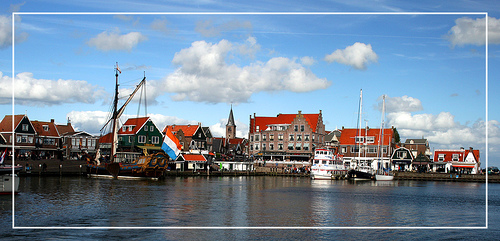 Headquartered in Utrecht, Dutch frozen fish company Iglo is looking for a new Kapitein Iglo (Captain Iglo). It's a real job with requirements and everything. From 1967 to 1998 well-known British actor John Hewer was the face of Captain Birdseye, as it's either Birdseye or Iglo depending on where you buy the products in Europe. German taxi driver Gerd Deutschmann played the captain from 2008 until his death in 2012.
There's never been a Dutch captain and since there's no time like the present, Iglo wants someone to hand out fish sticks, sail around a bit and show up at sea-related festivals. However, it doesn't say they want a man because that would be illlegal as women are technically allowed to apply as well, if they feel like wasting their time that is.
The job vacancy cleverly uses the Dutch word 'gastheer' ('male host'), which automatically excludes women the same way 'gastvrouw' (hostess) always excludes men. On a darker note, wouldn't a Dutch captain be expected to be Caucasian? One could argue that the captain should look the same as he (not she) always has, so then you'd get an older white man with a full white beard. The vacancy says "candidates of all ages may apply", which is odd because technically you can't exclude anyone based on age unless the salary is such that it fits the complicated ageist EU rules of paying younger people less and older people more in certain roles. In other words, they've overtly omitted specifying a man or a skin colour, which means women and non-Caucasian can apply and waste their time, but they have no problem telling us they'd be willing to pick a younger man by highlighting something that's already a legal given. It smells a bit fishy.
If you're casting a Dutch film and you need a Russian gangster type, you can then specify you want a man who looks Russian, is bad ass and 30 without any bad feelings. In this case, why don't they just come out and say that Caucasian and male would be preferable? My money says the winner is going to be a man as white as the inside of a fish stick.
(Link: www.waarmaarraar.nl, Photo of Volendam by quantz, some rights reserved)
No Comments »
No comments yet.