Painstakingly made animation about Vincent Van Gogh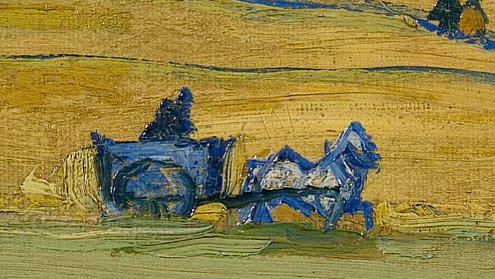 An animation film entitled 'Loving Vincent' directed by Polish director and painter Dorota Kobiela tells the story of the last days of Vincent Van Gogh's life. Every frame of this 80-minute film features an entire painting, each made by about 100 painters in Gdańsk, Poland, which adds up to about 56,800 frames.
The team of painters are learning to paint in Van Gogh's expressionist style for three months, and need to paint 12 paintings for each second of film, each of which takes two days. It would take one person about 9,600 days (26 years) to do this all on their own. The paintings are then photographed using PAWS technology (Painted Animated Work Stations) and are being produced by BreakThru Films that won an Oscar in 2006 for their short feature Peter and the Wolf.
'Loving Vincent' isn't finished and painters are still busy learning until August. The idea is to release the film at the end of this year. Check out the trailer, you won't regret it:
(Link: thecreatorsproject.vice.com, Image: extreme close-up of The Harvest via Van Gogh Museum)
No Comments »
No comments yet.