Huskies run amok at indoor ski hall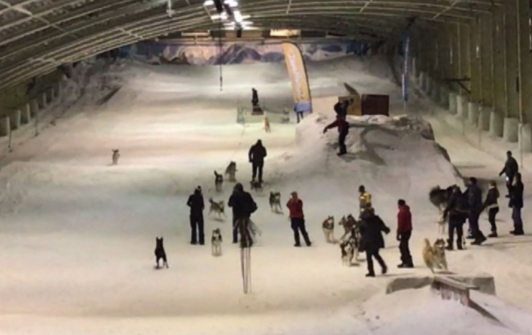 The Netherlands is quite flat, but people still ski here albeit indoors. The indoor ski hall SnowPlanet in Velsen-Zuid near Amsterdam had a special day out for dogs, specifically huskies.
Some 68 huskies were allowed to run around in the snow for the whole day, an event organised by a local group of dog enthusiasts for the very first time.
You'll have to click on the link below for the short video.
(Link and screenshot: nhnieuws.nl)