Scottish murder suspect fakes Dutch accent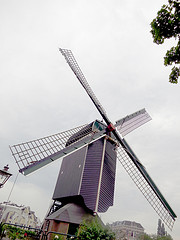 Called a 'bizarre European twang' from a Scottish newspaper (pot, kettle, black, no?), fugitive murder suspect Harris Binotti has been faking a Dutch accent while living in Glasgow in order to stay under the radar. Even though he's currently on Interpol's most wanted list, Scottish police cannot arrest him unless overseas officials issue a warrant for his arrest, so he's just hanging out now scaring the crap out of everyone.
Binotti fled Yangon, Myanmar after the death of Northern Irish colleague Gary Ferguson in November 2016, where they both taught English at a school there.
In the meantime, people living near Binotti are alarmed and the neighbours have complained about the smell of weed coming from the flat Binotti and his girlfriend are holed up in, which he's also getting away with at the moment.
(Links: thescottishsun, news.sky.com)