World's first hybrid mobile crane is Dutch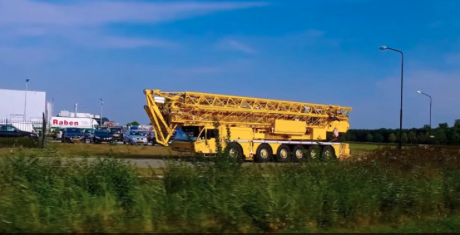 Crane manufacturer Spierings from Oss, Noord-Brabant will be presenting the world' first hybrid mobile crane, a zero-emission vehicle, with the exception of using a small diesel motor on the motorway. Its SK487-AT3 City Boy will be unveiled on 18 November to guests from around the world.
The SK487-AT3 City Boy was specially designed for an urban environment where environmental requirements are increasingly higher. It is modular, runs on electricity, and is easily manoeuvrable in typically narrow Dutch streets and busy cities. Like a hybrid car, the SK487-AT3 can be charged up and can also run on its own battery for a few hours.
(Link and photo: omroepbrabant.nl)