Dutch chain uses 'ethnic profiling' for training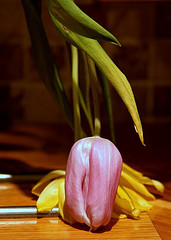 Using a series of illustrations, Dutch supermarket chain Albert Heijn teaches its new employees, many of which, according to my shopping experience, are not white, that 'Premium' clients are represented by 'white men with glasses' ('the good clients') and that 'Budget' clients are represented by 'black women with children' ('the poorer clients'). Albert Heijn is considered the pricier shop by the general Dutch public. The goal of pointing out which clients are which is to make sure their shops stock food suited to the neighbourhood.
After a complaint from an anonymous employee saying this was discriminating, Albert Heijn pulled it offline right away and 'didn't mean anything by it [didn't realise it internally themselves], but because employees have been offended, they will have a good look at it'. Their system has been in use for two years, but it took an employee's anonymous tip to the press to wake up the management who teach their young impressionable employees that white folks are desirable clients and others, not so much.
(Link: ad.nl, Photo of wilted tulip by Graham Keen, some rights reserved)