Amsterdam's Homomonument gets protected status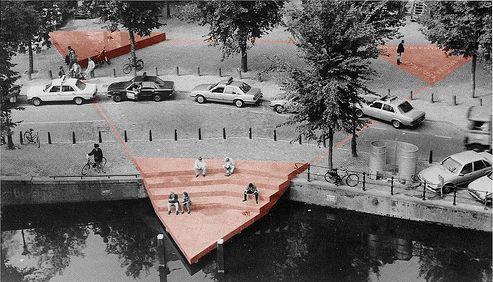 Amsterdam's Homomonument has officially received 'municipal monument status', which means it now has a protected status going into the future.
According to the city, the Homomonument has a high cultural value as the first memorial commemorating all gays and lesbians who have been subjected to persecution because of their homosexuality. The city would also like to believe that it is also a symbol for Amsterdam, where everybody can be themselves.
The Homomonument at the Westermarkt fits into the surrounding streets and canals, and is the site for many outdoor activities from the Gay Olympics to all kinds of demonstrations.
(Link: at5.nl, Photo of Homomonument by BoBink, some rights reserved)