The Duck Guy's book available in German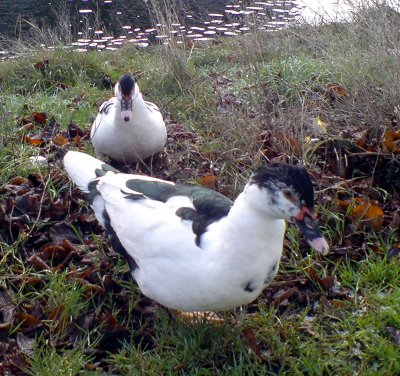 Kees Moeliker, ornithologist and curator of the Natural History Museum in Rotterdam, who was awarded an IgNobel back in 2003 — the tongue-in-cheek awards of Improbable Research — for writing about "The first case of homosexual necrophilia in the mallard", has recently had his book 'De eendenman' (The Duck Guy', or Man) translated into German.
Not only is "Der Entenmann: Von Spatzenklöten, aussterbenden Filzläusen und nekrophilen Enten. Mysteriöse Todesfälle aus dem Tierreich" now available to the German-savvy population, the book is presented here by Moeliker himself in German.
Also known as 'The Duck Guy', Moeliker does give talks in English, but his book has yet to be translated into English or anything else than German at this point. However, if you're in the Netherlands, you can visit the preserved remains of one of the ducks at the museum. The best time to visit is on June 5, when the museum and the city of Rotterdam celebrate Dead Duck Day, on the anniversary of the incident, involving two ducks and a glass wall.
UPDATE: Video now in Dutch.
(Link: improbable.com)
No Comments »
No comments yet.