Children discover error in 2019 Dutch tax plan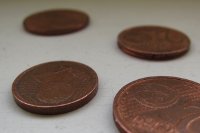 During an economics lesson, secondary school children in Tilburg, Noord-Brabant discovered a calculation error in the Dutch tax office's plan for 2019.
While learning about the plan, which apparently can be found online and lets people know what's coming tax-wise, a girl noticed a mistake. After discussing it and checking with the rest of the class, they sent an e-mail to the Dutch government, telling them about it, but didn't immediately get a response. The next day, the error had not been corrected.
The economics class did some recalculations the next day and to them it still was wrong, as well as still being wrong online. They sent another message, and at some point, a cake was delivered to the school during their class. The cake had a QR code on it, which made them all laugh, with a personal message from Secretary of State Menno Snel thanking them for having found the mistake.
(Link: waarmaarraar.nl)
No Comments »
No comments yet.