Mayor of Heerlen to DJ a metal set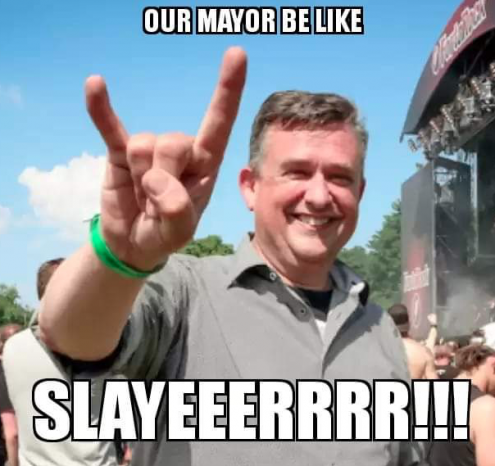 Mayors in the Netherlands are appointed and not elected, and it's not uncommon to see well-known national politicians, such as Ahmed Aboutaleb in Rotterdam (Labour Party), Ahmed Marcouch in Arnhem (Labour Party), Femke Halsema in Amsterdam (Green Party) or Emile Roemer in Heerlen (Socialist Party) step out of national politics to become mayors of a big Dutch city. In the case of Emile Roemer, he became the first ever mayor of the Socialist Party in March of this year, in a town that regularly votes for his party.
My sources tell me that Roemer enjoys being addressed informally and is a fan of heavy metal, the right kind of soundtrack to a city filled with empty buildings where the youth leave to find jobs and a more stable future. As for Heerlen, Limburg, a former mining town of some 87,000 residents, it is the rock and roll answer to the more conservative and tourist-savvy Maastricht some 30 minutes away.
And I don't know if this is a first, but it's most probably a first for Heerlen: on Sunday, 23 December, Roemer will be DJing a thrash metal and hard rock set at De Nieuwe Nor, the city's only pop club. He'll be opening for Amsterdam band Death Alley who apparently won't be playing for a while after this.
And if Facebook is any indication, people will go because the whole idea is kind of amusing.
No Comments »
No comments yet.