Bats stop Doutzen Kroes for renovating her villa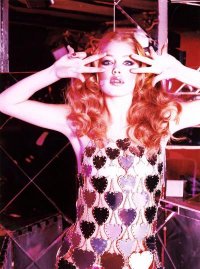 World renown Dutch model Doutzen Kroes has to put her plans for renovating her 1920s villa worth two million euro on hold because a colony of bats has decided to move in. In the Netherlands, bats are a protected species and can't be chased out of their homes.
Renovations were apparently set to cost one million euro and be finished by the summer of 2019, so that Kroes and her family could move in. The bats have thwarted any renovation plans for the near future, as the city of Huizen, North Holland were the villa is located, has put a stop to any works. Some sort of 'humane' traps have been placed in nearby trees to get the bats out, but nobody can predict how that's going to pan out.
However, this does sounds like a fantastic Halloween house.
(Link: nhnieuws.nl)