Bitcoins wrongly seized, owner loses big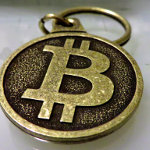 Last week, Dutch news site nu.nl wrote about a case from 2014 where the Public Prosecutor had confiscated 712 bitcoins as a result of a man having stolen electricity to mine said Bitcoins. The problem was that the judge could not determine whether the Bitcoins were mined using the stolen electricity or not.
The authorities first found 127 Bitcoins and later uncovered 585 more, for a total of 712 bitcoins. The 585 bitcoins were seized then sold, as it would have taken more effort to keep them then to sell them, a perfectly legal action according to Dutch lawyer and blogger Arnoud Engelfriet. Then again, this point is being discussed at length: why not keep the Bitcoin wallet containing the information and keys to be able to maintain the wallet?
The condition for selling seized things is that 'their value can be determined easily', which is not the case with Bitcoins. Selling the 127 was fine, but not the 585 found later because it could not be proven that they were mined using stolen electricity. The value of the 585 Bitcoins had to be paid to the owner, but today they would have been worth about 3.3 million euro, meaning the man is being 'cheated' out of a hell of a lot of money. The fact that he is a petty thief doesn't seem to outweigh the feeling that a lot of money was lost by wrongly selling the Bitcoins.
According to jurisprudence, the value must be determined at the moment of confiscation, February 2014. The Bitcoins to be returned were then valued at the rate one week after their confiscation, €268,46 per Bitcoin, for an amount of €157.179,55.
Should we not care simply because the man was a thief in the first place? Should we be worried that in the future, courts will be slow to determine the value of Bitcoins in cases and have this sort of problem occur again? Shouldn't we be even more worried about how dangerous it is to steal electricity?
Possibly the weirdest thing we have wrote about Bitcoins the last couple of years is the Dutchman who had a Bitcoin wallet injected into his hand, and a few other things as well.
(Links: blog.iusmentis.com, waarmaarraar.nl, nu.nl, Photo by BTC Keychain, some rights reserved)