Porno boss threatened with exposing his viewing behaviour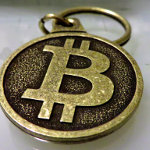 Me and my co-blogger Branko had recently been threatened per e-mail. While I got something that said 'pay x amount of bitcoin or else you won't be able to use your computer', which reminded me of an episode of American television show NCIS, Branko got a nastier message, saying 'if you don't pay x amount, we'll release a film of you watching porn', or something to that effect. We both did nothing and suffered nothing, so that's good news.
Here's how not to blackmail Dutch folks per e-mail: Jan Wenderhold, 78, the publisher of porno magazine Chick was told in an e-mail to transfer a ridiculous amount of bitcoin or else the world would know he watched porn. I'm sure he laughed his ass off.
His daughter Sandy Wenderhold tweeted about it, saying "My father is being blackmailed per e-mail. If he does not transfer 7,000 bitcoins, his family and friends will find out he watches porn. Oh no!".
This type of blackmail is a bit like the common cold at the moment: it's doing the rounds, but will hopefully disappear on its own, over time. And according to a response to Wenderhold's tweet from a magazine aimed at people 50 and up, the e-mail tends to threaten older people who may not know what to do.
In any case, as they say, it's good to know your target audience, even when you're a cyber moron.
(Link: nhnieuws.nl, Photo by BTC Keychain, some rights reserved)