Dutch Word of the Year 2018 vote almost done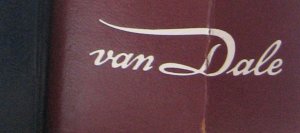 If you are so inclined, you have until 5 pm today to vote for the Dutch Word of the Year 2018 by following the link below. Tomorrow, the winners will be announced.
The Van Dale dictionary folks have 18 new words on the shortlist, and I'm going to attempt to explain a few of them that seem to be talked about the most, or at least that's what I've been reading.
– Balanstrutje ('Balance bitch'). One of those more well-to-do Dutch women preaching bullshit about balancing work and career (and self-care, and whatever else) purely to flog shit to other gullible women.
– Blokkeerfries ('Blocking Frisian'). The name for Zwarte Piet defenders from Friesland who thought it was OK to illegally block a motorway to protest the change of ZP's appearance because they felt it attacked their cultural identity.
– Primarkpremie ('Primark premium'). Named after the Irish chain Primark, a 'Primark premium' is when Dutch -based companies receive subsidies for staff who earn no more than a quarter more than minimum wage.
That last one makes a lot of people's stomach turn and could win, we'll see.
(Link: woordvanhetjaar.vandale.nl)
No Comments »
No comments yet.