Dutch 'Rambo' tulips at the Golden Globe Awards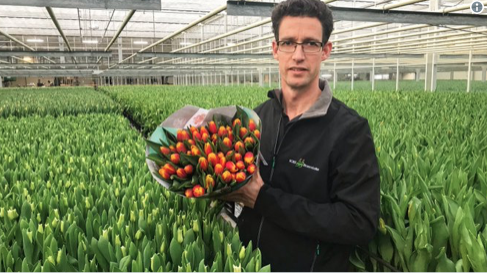 The Dutch flower bulb company Borst from the wee town of Obdam, North Holland are now world famous for having provided the bouquets of tulips for the Golden Globe Awards, with a whopping 10,000 individual tulips having been ordered.
When the company received the order for the tulips from the United States, which doesn't happen very often, they were kept in the dark about what they were for. Soon after the event aired, they got a message about what they were for and saw their product all over the news.
The fun part is, the Golden Globe opted for a type of tulip called 'Rambo', like the movie. "It's a tulip that is heavy and gives big flowers," explains Menno Boots from Borst.
(Link and photo: nhnieuws.nl)
No Comments »
No comments yet.