Dutch finally allow the registration of stillborn children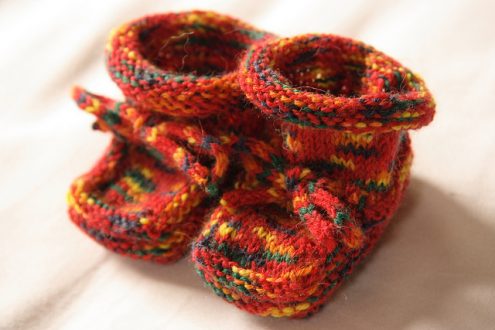 As of February 10, parents of stillborn children in the Netherlands will have one of their dearest wishes come true: they will finally be able to register their babies in the Personal Records Database.
Although it is compulsory in the Netherlands to register the birth of a stillborn child, which applies if the child was born after 24 weeks of pregnancy, for many grieving parents, their baby was still considered 'non existent'.
"A stillborn child does not exist in the registration of birth, but only in the registration of death", according to Dutch law. The explanation is that the Personal Records Database is used to provide general data about people necessary for the government to execute its tasks, which means that it 'doesn't make sense' to include data about a stillborn child in this system. However, back when this issue was up for discussion in Parliament, the Minister of Internal Affairs was unable to explain why this leads to the conclusion that registering the birth of this child was unnecessary as was issuing a birth certificate for them.
Losing a child is surely very traumatic, and being left with only a death certificate cannot possibly help alleviate parents' grief in any way whatsoever. And since by law every child, born live or dead, must be registered after birth within three days according to Dutch law and international law, this practice runs counter to Article 7 of the Convention on the Rights of the Child. As well, making a distinction between liveborn and stillborn children is a violation of the right of the child to non-discrimination according to Article 2 of the CRC.
Anybody in the Netherlands who has had a stillborn baby can now register them retroactively, following a proper change in the law. The Dutch government estimated about 550 people a year who will register stillborns, while knowledge centre Stille Levens specialised in stillborns puts the number at around 800, based on figures from 2016.
(Links: nu.nl, leidenlawblog.nl, Photo of baby booties by Winam, some rights reserved)