Dutch family caught with 3300 kilos of coke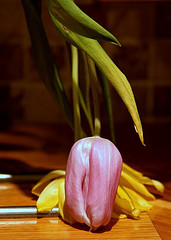 A Dutch father and his two sons living in Spain and Germany were caught by the police with a staggering 3300 kilos of cocaine back in 2017. They gave themselves up and are now in prison in the Netherlands, and I guess now the press can talk about it.
The cocaine, which was found in Hazeldonk near Breda, Noord Brabant, known as an important corridor between the Netherlands and Belgium, was hidden in a shipment of bananas from South America that was to be transported from Antwerp to the Netherlands.
Back in 2017, the owners of the transport company and the driver were arrested and a police team starting investigating to find out who was behind the smuggle. They did as you do and followed the money, and found villas, cash and expensive cars.
And because of a rough news week in the Netherlands with a terrible shooting and a racist party getting more leverage in the Dutch senate after yesterday's elections, here's a short video of a goat riding a sheep that I know I needed to watch.
(Link: nos.nl, Photo of wilted tulip by Graham Keen, some rights reserved)
No Comments »
No comments yet.