Van Gogh in American museum finally authenticated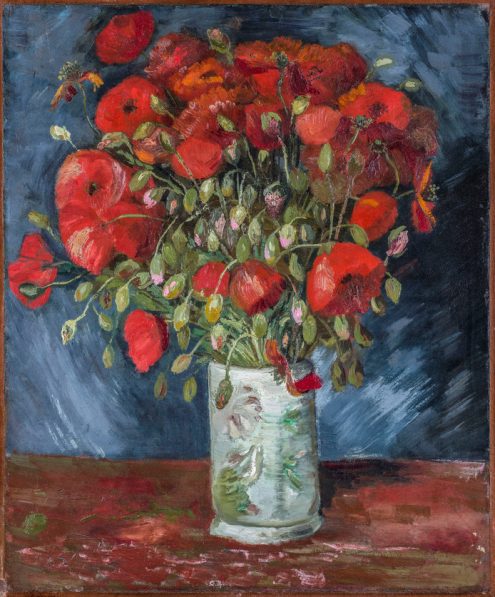 Dutch experts from Amsterdam's Van Gogh Museum have finally declared that the painting 'Vase with Poppies' ('Vaas met klaprozen') is a real Vincent van Gogh. The painting, which currently hangs in the Wadsworth Atheneum in Hartford, Connecticut, USA, was painted by the Dutch artist in 1886, just after he moved to Paris.
The painting has been part of the American museum's collection since 1957, and when a prominent expert in 1990 starting questioning its authenticity, the museum put it in storage. Nowadays, using a Macro-X-ray Fluorescence (MA-XRF) scanner to analyse the painting like they did with Vermeer's 'Girl with a Pearl Earring' last year, the underpainting revealed what looked like a self-portrait, which strengthened its authenticity.
The Wadsworth Atheneum now officially has two Van Goghs in its collection. The other is a self-portrait painted in 1887.
Why does it take so long to authenticate a painting? Well, MA-XRF scanners cost in the hundreds of thousands of euro, which means few museums own them – they usually have to borrow one. Besides getting your hands on such a scanner, the time it takes to scan and proper analyse the findings means the painting is out of view for a while and that your staff is busy doing that instead of other things.
(Links and image: gelderlander.nl, apnews.com)
No Comments »
No comments yet.