Amsterdam to get a drugs museum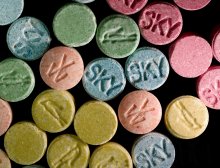 Poppi is slated to be the first-ever drugs museum of The Netherlands in Amsterdam.
According to the founders, the country does not have a public institution which offers low-threshold education on drug policy and addiction. Misconceptions about drugs are widespread, and the story of drugs is not black and white.
Poppi plans to engage visitors and inform them from different perspectives. They want people to form an opinion about drugs based on knowledge and facts, and not just on emotions as is often the case.
For anyone in Amsterdam this month, you can find out more Poppi and donate all while having drinks at www.denieuweanita.nl on June 16 where Poppi will be presenting its project.
Find out more about Poppi in this video:
(Link: poppi.amsterdam, Photo: DEA)