Van Gogh painting finds its way back home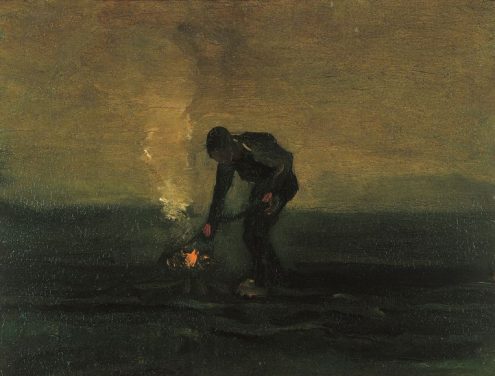 An early Vincent Van Gogh painting was recently bought for 2.8 million euro at Sotheby's in New York City by the Amsterdam's Van Gogh Museum together with the Drents Museum in Assen, Drenthe. The auction house has estimated the painting would fetch a mere 650,000. but considering the price that was paid, there's was quite a bit of interesting in acquiring the painting. The money used to buy the painting comes from funds and lotteries, which acts as art subsidies.
Experts claim that there are only five Van Gogh artworks from his 'Drenthe period' and now they are all in the Netherlands. The Van Gogh Museum had three of them, and the Drentse Museum had one. The newly acquired painting, 'Onkruid verbrandende boer' (roughly 'Farmer Burning Weeds'), will be exhibited back and forth between the two museums.
(Link and image: trouw.nl)
No Comments »
No comments yet.