Dutch student finds artwork by cubist André Lhote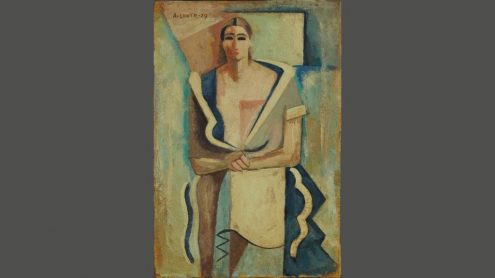 A 22-year-old Dutch art student named Bob spotted a work by French cubist André Lhote on Dutch second-hand site Marktplaats. Bob figured the painting could be worth a lot, so he bought it from a family in Bloemendaal, a rather posh coastal city in the province of North Holland.
Bob then went to Paris to have the painting examined by the world's André Lhote expert, Dominique Bermann Martin of the André Lhote Association who collects the artist's works. Her evaluation of the painting was swift, as it was the real deal, estimated to be worth tens of thousands of euro.
The family who sold it didn't know what the painting was worth, and according to other articles, Bob said that they couldn't be bothered to find out. As Bob put it, they could have gone to Paris themselves to have the painting examined.
(Link and photo: rtlnieuws.nl)