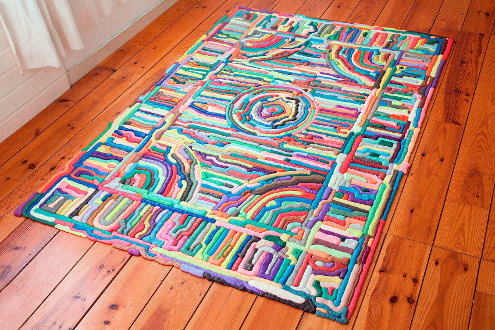 This carpet by Rotterdam-based designers Nightshop is made to look like a classic oriental carpet—from a distance—but when you look closer you'll see it is actually made of foam.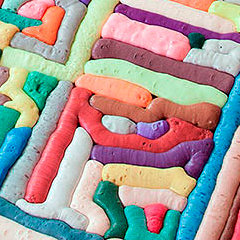 Mocoloco says the carpet (called Showdown) will be on display next week at Ventura Lambrate during the Milan Design Week.
Nightshop is the design studio of Ward van Gemert and Adriaan van der Ploeg. They are keen on "investigating the boundaries between good and bad taste". I don't know if this carpet will be for sale and for what price—why not find out for yourself by contacting the makers at intothenightshop.nl.
(Illustrations: Nightshop)