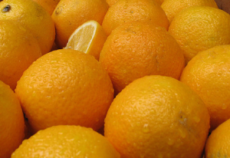 As of 24 February 2017, 24 Oranges has been around for 10 years. Ten years. We have no idea where the time went.
However, instead of a story today, we're hanging out at 24 Oranges HQ with food and drinks, and working on a video we hope to be able to present to you soon enough.
If you have any questions you've always wanted to ask us, now's the time! Drop us a note in the comments and we'll see what we can do with it in our video.
As you know, there's only two of us trying to keep up with the Dutch world around us, but even if we skip a day or two sometimes to catch up on sleep or travel, we plan on continuing to pressing Dutch things for your pleasure.
Thanks for all of your tips, help, advertising and comments so far. Cheers!