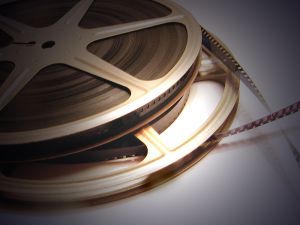 Amsterdam film theatre De Uitkijk is planning to develop special screenings for autistic people, as a way of reaching a new film-going audience.
What's the difference? Less stimuli, which, if I may, would be less ups and downs in the film as regards the volume and the bass will be toned down to avoid vibrations, which frankly they should do in every film theatre. And getting rid of subtitles, which are distracting and plentiful since many films are in English or another European language, are an issue. Warning people about the amount of advertising and trailers is also an idea. Sounds to me like the average person could enjoy this too, not just an autistic audience.
De Uitkijk is working together with the Universiteit van Amsterdam and the Dutch Association for autism. The UK already has autism friendly screenings, and so for De Uitkijk this would be a Dutch first. The first test screening for children will be on 23 February. I wonder if they also plan to have screening for adults.
(Link: nrc.nl)
Tags: Amsterdam, autism, autism friendly, Universiteit van Amsterdam