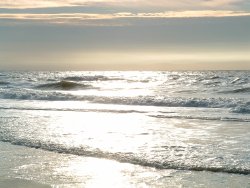 For two weeks now Amsterdam Central Station has has a beach with sand left over from the World Cup Beach Volleyball that took place on Dam Square in front of the Palace down the street.
The beach features activities for children, and today it's about beer pong or as the Dutch put it #kiddybeerpong. The activity has elicited responses that include WTF, kids shouldn't be encouraged to drink beer and it looks like it's being promoted by a beer company although it's not.
The organisers assure us that they will use 0% beer, which is still very questionable and that we should get over the beer part and see it as a game and an excuse to discuss drinking alcohol, the latter sounding like someone who doesn't have young children.
I wouldn't want a child chugging any kind of soft drink, juice or fake beer in the sun for a game that is meant to get practice for drinking alcohol in college. If you take away the drinking, I could be OK with it, but I feel this is in bad taste.
(Link: www.at5.nl, Photo of the sea at Katwijk by Michael Brys, some rights reserved)