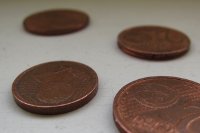 Fundamentalist Christian political party SGP in the city council of Ede have decided to complain about paying for parking on Sunday at a local hospital, claiming that it's not Christian. The hospital introduced paid parking on Sunday only recently, and it's safe to assume nobody likes to pay for parking especially on Sunday, which is often free in many parts of the country at least on the street.
The SGP argue that more people will park on the street near the hospital most probably for free and hinder the locals. This implies that Christians like them would gladly annoy the locals for free parking and that's their possible argument for making parking free on Sunday at the hospital.
What if SGP people visited the hospital on another day than Sunday, say Saturday? Problem solved. What if city council makes no exceptions for the SGP who also pay to use electricity, water and their car on Sundays? Problem solved. What if they went to the hospital by bike or walked? Problem solved.
SGP, you're the problem. Run along now.
(Link: www.gelderlander.nl)