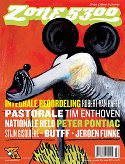 On May 1, 2009, the major Dutch state fund for the visual arts, BKVB, did something remarkable. They appointed a champion for comics. This champion, Gert Jan Pos, seemed well chosen, because he took a large bag of shiny golden coins, and has been roaming the land with it since, handing out money to whatever comics artists struck his fancy.
The summer edition of Zone 5300 introduces you to a couple of the recipients, either because they felt like it or because by now Pos has saturated the Dutch comics landscape.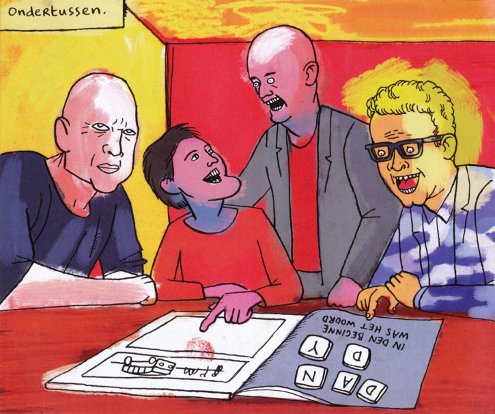 Robert van der Raffe (illustration) received a 'working budget' from the fund for a 120 pager he is working on, though he has yet to find a publisher. Zone 5300 publishes a light autobiographical comic about the traumatic experience of being graded in art school, in which Raffe is the good guy and all the others are either losers or bad guys.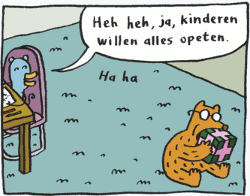 Jeroen Funke (illustration) won the Jan Hanlo Media Essay Award 2011, and his award winning story is in this issue. The award was given to the winner of a competition for essays in comics form about sensory perception. Funke has his regular heroes Victor and Vishnu discuss how growing up adds filters to our senses that prevent us from seeing (and feeling, smelling, tasting) what's really there.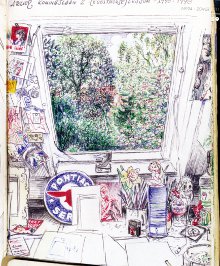 Peter Pontiac (illustration), an underground comics giant from the 1970s who went mainstream-ish with his autobiographical Kraut (about a father who worked for the wrong side during the war), received the Marten Toonder Award 2011 for his entire body of work. In this issue he fills the two pages of The Sketchbook Of, a recurring feature.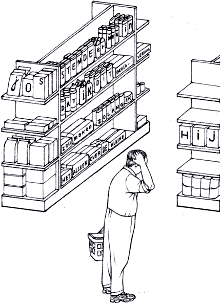 Awards? Awards?! Eindhoven Design Academy graduate Tim Enthoven (illustration) apparently needs no stinkin' awards (yet; although he won one for his debut album Binnenskamers – Indoors – before it had been even published). Zone 5300 calls him the jeune premier of Dutch comics, and says of his work that it is "shifting boundaries". For Zone he wrote and drew a story about his uncle Jos who has lost the ability to read after a traumatic experience. Since the uncle did not want the nephew to write that story, the nephew has hidden the text in the scenery.