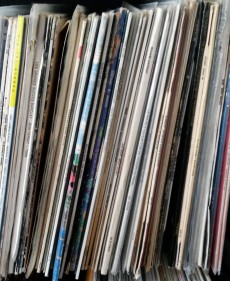 While the country goes on holidays, it's super busy nuts at 24HQ and good news is hard to come by, but fear not, we've got you covered like sunscreen.
Here's a neat live performance by Kypski of the band C-mon & Kypski from Utrecht that technically has four band members, two of which are DJs and one of which is Kypski.
Here's the live turntable and controller performance of 'Headcrack', a song (a not a remix) from his 2016 album 'Wreck Fader'.