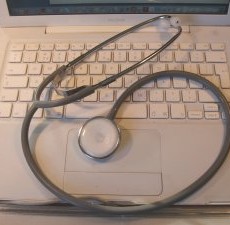 Dutch surgeon Harm Rutten in Eindhoven wanted to buy a camera that fits onto his surgeon's headlamp so that his team could follow the operations he carries out on very small parts of the human abdomen.
Sadly, he bought a camera system off Chinese website Alibaba, but the camera didn't do what it was supposed to do. He fired off a disappointed email and figured that was the end of it. Unexpectedly, the Chinese engineering firm that made the product contacted him and within days sent an engineer over to see what they could do to make their product work the way the surgeon needed it to work.
A Chinese engineer came all from China to Eindhoven, saying "I want to offer hospitals good solutions. It is nice to be able to help doctors", which sounds like an excellent can-do attitude to me.
And if you follow the link below, there's a film to see the result.
(Link: omroepbrabant.nl)