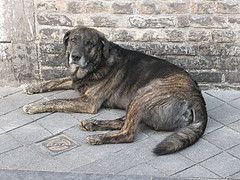 Dutch television station BNN, known for its edgier shows aimed at a younger segment of the population, is currently prepping a show that features cloned animals.
A bulldog in the Netherlands has been cloned, 12-year-old bulldog Joep from Rotterdam, by South Korean company Sooam Biotech. The cloning cost the broadcaster 50,000 euro, and a quick Internet scan tells us that an article on American site Refinery 29 mentioned 100,000 USD, which is about 91,000 euro, but the owner in question ended up with two clones of their dog. If you also include travel expenses in their case, it's easily a lot more.
However, this was the first time ever a Dutch house pet was cloned. Cloning is prohibited in the Netherlands, but importing a cloned animal is perfectly legal. And the idea is to spark some debate. And what about abandoned dogs that need a good home and all that.
A lot of people were interested in cloning their dog for the show; I'm sure a lot of cat owners as well.
The owner of Joep the bulldog who has died, are apparently happy with their cloned dog that they got for free I imagine. "It's not just the physical characteristics that are basically identical", the couple said to De Telegraaf newspaper. "Daily we are amazed by the behaviour and character that are so similar to our old dog. That is unbelievable."
(Link: nltimes)