The 24 Oranges crew visited the Stripdagen Haarlem last Sunday, where it was reminded of the special connection one of the sponsors has with comics. NZH is a public transportation company from 1880 (now part of Connexxion) which during the 1980s brought out timetable books that used covers drawn by comics artists—first Dutch artists, then the leading European ones. For ages now Dik Winter has had a site with these and similarly themed later covers from GVB, the Amsterdam public transport company.
NZH's (and GVB's) connection with comics likely stems from jonkheer (squire) André Esta's love for comics. Esta was the NZH CEO in the 1980s, and in the 1990s he switched to GVB.
Shown here is Lucky Luke by Belgian artist Morris.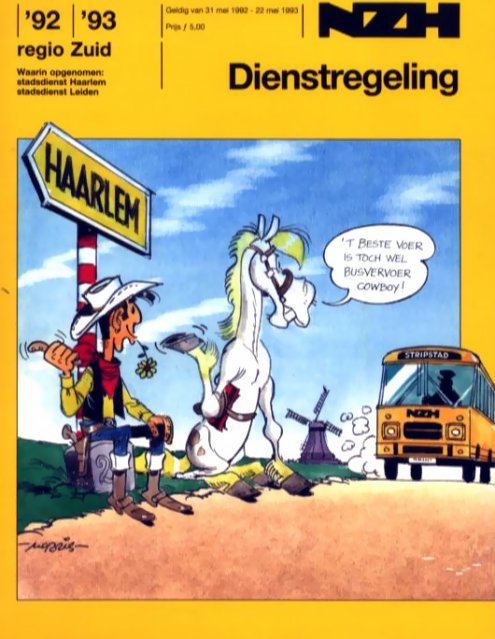 Photo below: a vendor's stand at a sunny Grote Markt in Haarlem.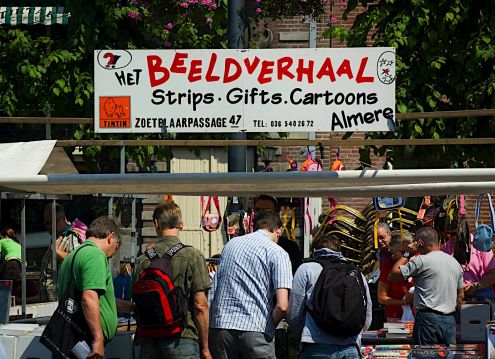 Tags: cons, Haarlem, public transport