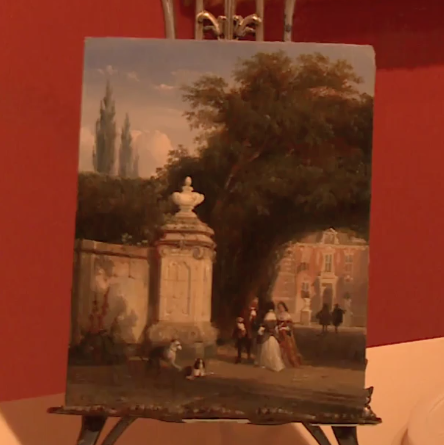 Christmas came early (or Sinterklaas got the right gift) for apprentice art dealer Kas Buunk from Ede, Gelderland. At a recent auction in Rotterdam, Buunk asked his father, art dealer Frank Buunk, to bid on a small painting that they scored for a total of 1100 euro.
Once home, the men took the painting out of its frame to confirm their suspicions: it was a masterpiece by Dutch 19th century landscape painting Cornelis Springer worth at least an estimated 25,000 euro.
The Buunks have not yet decided what to do with the painting, but if a museum is interested, they'd be willing to negotiate.
(Link and screenshot: rijnmond.nl)