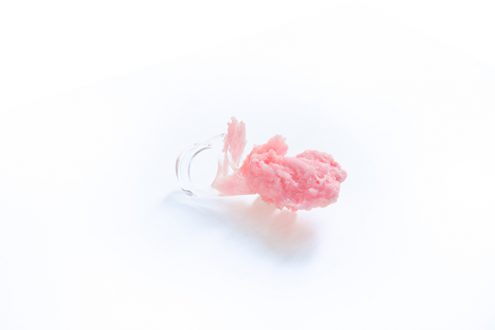 Back in 2011 designer Martine Poot from Vlaardingen of Studio Martijntje Cornelia started producing rings made from real cotton candy, which have been shaped by the environment.
"Changing to the wearer's daily lives, the accessory reacts to sunlight or water, enabling it to uniquely change its form and color. Hand-made, each ring is unique and the transparent base emphasizes the pop of colour." The rings are made from candy floss (aka cotton candy) and resin.
Poot also sells a cotton candy side table that "will adapt to your interior".
(Links: www.designboom.com, Martijntje Cornelia)