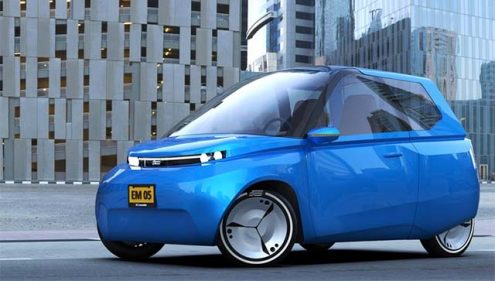 Last month, students from the Eindhoven University of Technology revealed 'Noah', the world's first circular car. Noah is made of entirely recyclable material that is easy to disassemble. The two-seater weighs 350 kilogrammes and is powered by six modular batteries. In July the students will demonstrate that Noah is also a practical road legal car.
The plan is also to prove that circularity (true sustainability) is already possible for complicated products like cars. The design team will use renewable resources to further develop bio based materials, drive fully electric and design Noah to be recycled, making Noah the most sustainable car in the world.
Noah's motors have a power of 15kW, to reach a speed of about 100 km/h and a total range of 240 kilometres. At the end of the lifecycle, the car will be fully recyclable, lowering the need for raw materials and giving the used materials a new life.
(Link and image: electriccarsreport.com)