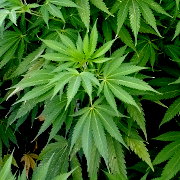 Two weeks ago a man from De Meern near Utrecht was found dead in the crawlspace of his neighbour's house.
According to the Utrecht police, the 46-year-old had electrocuted himself trying to steal his neighbour's electricity. He had dug a tunnel underneath the foundation of both houses. The police had to cut out the neighbour's floor to retrieve the corpse, which they believe had been lying there for no more than a day.
Parool adds that the man was a marijuana grower, which would explain why he had been looking for ways to lower his electricity bills, as weed growers use high powered lamps.
Earlier this year a 23-year-old weed grower from Oss in Noord Brabant was also electrocuted while working in his marijuana nursery.
Tags: crawlspaces, crime, electricity, houses, marijuana, public utilities, theft, thieves, weed