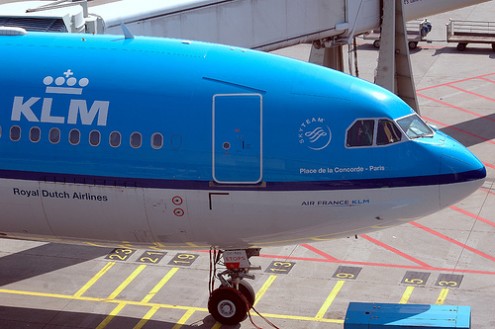 Dutch Daily News says:
Once a year, KLM publishes a popular wall calendar containing beautiful photos of its destinations. KLM will be taking a different approach this year. Photos submitted by social media fans, passengers and employees will play a central role in the 2013 KLM Fan Calendar. It's going to be a genuinely 'social' calendar containing travel photos from people around the globe
Upload your pics for the Fan Calendar Competition.
Or don't. Some people believe that crowdsourcing is a newfangled way for companies to get things done for free or cheaply, although I cannot imagine KLM not receiving enough good pics for its calendar.
(link: www.dutchdailynews.com, Photo of KLM A330-200 by caribb, some rights reserved)