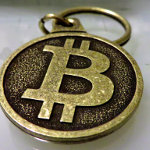 As of July, Dutch financial company BTC Direct in Nijmegen, Gelderland will be paying its 33 employees in bitcoins, something no other Dutch company does at present.
The company trades in bitcoin and wants to set a bit of an example, hoping it will become "a full-fledged means of payment". As well, many of their employees were already buying bitcoins with their salary and they all said yes to being paid in bitcoin, although not their entire salary. Some of the cryptocurrency-savvy personnel have even asked to have part of their salary in cryptocurrencies other than bitcoin.
According to BTC Direct, Nijmegen and nearby Arnhem have hundreds of places that now accept bitcoin.
(Link: waarmaarraar.nl, (Photo by BTC Keychain, some rights reserved)
Tags: Bitcoin, cryptocurrency, Nijmegen