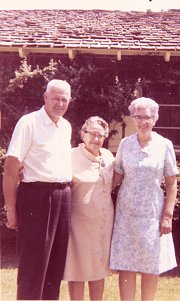 The elderly avoid tear-jerker television programmes such as Memories, Spoorloos (Lost without a trace, about finding lost family members), and Het Familiediner (The Family Dinner, about broken family relations), according to research by Margot van der Goot at the University of Nijmegen. She says these shows evoke emotions that the elderly typically try to avoid. Van der Goot will get her Ph.D. in two weeks based on a study on the viewing patterns of people older than 65, writes De Telegraaf (Dutch).
According to Van der Goot, there is a popular myth that the elderly watch a lot of television to take the place of other activities, but, she says, the current 60-something is very active, very curious, and engages in activities they always wanted to do. Some of the shows they watch though are a replacement for activities the elderly no longer are able to engage in.
Photo by Flickr user Freeparking, some rights reserved.