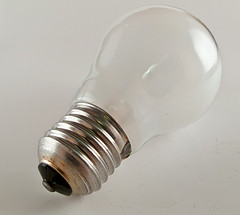 The Dutch have had their own Kickstarter site for a few months now and I have seen many interesting projects get the funding they probably deserve. However, they are a lot of 'non-starters' on the site because anybody can ask for money and hope for the best without being serious. The projects that get my attention usually fall into four categories: the good ones that usually get funded, the ones that don't get funded or get insufficient funding, the ones nobody gives a toss about but could be serious, and the jokey ones. Let's have a look at the last two categories, the losers and the jokers:
– 'I need a computer to review stuff on the Internet and become a YouTuber'.
How about you get a job? It would go faster, too.
– Two guys want to deliver apple pie to their friend for his 17th birthday, but would rather someone else pays for it.
You can't find 5-10 euro for your best friend? Ouch.
– 'I make music. To make these tracks, I need money. You want to spend money on music'
It sounds more like you don't want to spend money on music…
– Someone want to sell 'trustee rings' to prove their 'fidelity' and got 1 euro so far.
They have GPS and Wi-Fi to track your partner. Stalker alert!
– A statue for Louis van Gaal, but only if the Netherlands wins the World Cup, which it didn't.
Nice try.
– Frying up extreme eggs.
Ever since a potato salad got funded, Kickstarter is full of food-related projects.
– 'A story about a boy that lives in a crappy world.'
Buy a diary, write it down and take up drinking like the rest of us.
(Link: www.kickstarter.com/discover/countries/NL, photo of a lightbulb by Emil Kabanov, some rights reserved)