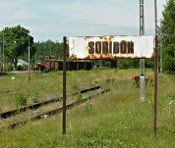 A film of the only known footage of Frisian Jewish life from before the Holocaust is currently doing the rounds, and "comes amid a wave of popular interest in the Holocaust, including in films and series with record ratings and in the construction of monuments – most recently with the opening last year of the National Holocaust Museum in Amsterdam."
This unique black-and-white, silent document from 1939 shows the wedding of a Frisian Jewish couple who escaped the genocide, and was shown on Frisian public broadcaster, Omrop Fryslân. In late January the film was placed on YouTube by the Frisian Film Archive. The film reel was discovered by the couple's children in their late mother's suitcase in 2008, but they needed all those years to process its content.
Just a year after filming, the people in the movie would come under the Nazi occupation that decimated the Frisian Jewish community, along with 75 percent of Dutch Jews — the highest death rate in occupied Western Europe.
The Dutch government's policy of storing information about its citizens enabled the Nazis to efficiently murder as many Jews as possible. Against all odds, this couple survived. Watch images of the wedding of Barend Boers of Amsterdam and Mimi Dwinger from Leeuwarden, Friesland.
(Link: timesofisrael, Photo by Jacques Lahitte, some rights reserved)
Tags: Frisians, Jews, Leeuwarden