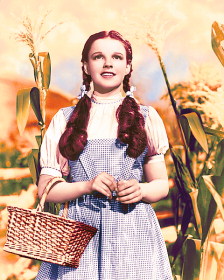 Singer and well-known gay personality Gordon is the founder and station voice of the new digital radio station OZ Radio. It will be online in August and will only play "happy, feel good, gay music".
The name OZ was taken from the film 'The wizard of Oz', starring gay icon Judy Garland. Other artists that qualify for airplay include Shirley Bassey, Diana Ross, the Village People and Kylie Minogue.
I have this feeling that Melissa Etheridge, The Gossip and K. D. Lang won't get any airplay… or is it just me?
Not impressed so far. Sounds like a huge gay excluding lesbian cliché fest. And an Australian one at that.
(Link: gaykrant.nl)