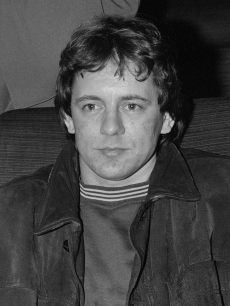 A horror film by Dick Maas from 2016 called Prey ('Prooi') has become an unexpected hit in China recently for reasons that nobody here really knows.
Dick Maas, known for films such as De Lift ('The Lift', 1983) and more recently Sint ('Saint', 2010), only found out his film was a hit in China because all of a sudden, he got a pile of orders for it from there, for which he only gets a flat fee, but not royalties.
It's possibly the biggest selling Dutch film of all time in China and at the same time, it's the biggest flop in Maas' career. Only 30,000 people out of a Dutch population of 17.5 million saw it. The Lift is probably his most famous film, or at least the one the Dutch mention first when someone talks about Dick Maas. The film is about a lift (elevator) that inexplicably begins to function alone, trapping people and doing nasty things to them.
Here's the official trailer for Prey in Dutch with English subtitles. Now I want to watch it, too.
(Link: dutchnews.nl, Photo of Dick Maas by Rob C. Croes / Anefo – Nationaal Archief, some rights reserved)