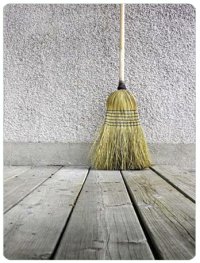 Suzanne Raes has made a documentary about Hristina Tasheva, a Bulgarian woman who spent years cleaning people's houses in Amsterdam illegally. Since Bulgaria joined the European Union in January 2007, Hristina can now live a more normal life as a photographer. But back then, she took pictures of the houses she cleaned. (This is not one of them!)
The documentary is called "The Houses of Hristina". Her pictures provide an interesting look at the private lives of 'average' Amsterdam residents who live in those nice big houses on canals with high windows, wooden floors and primitive art on the walls.
The film will premiere at the International Documentary Film Festival (IDFA) 2007, held from November 22 to 2 December in Amsterdam and will be shown on TV in 2008.
(Link: wereldjournalisten.nl)
Tags: Amsterdam, Bulgarian, exhibition, IDFA